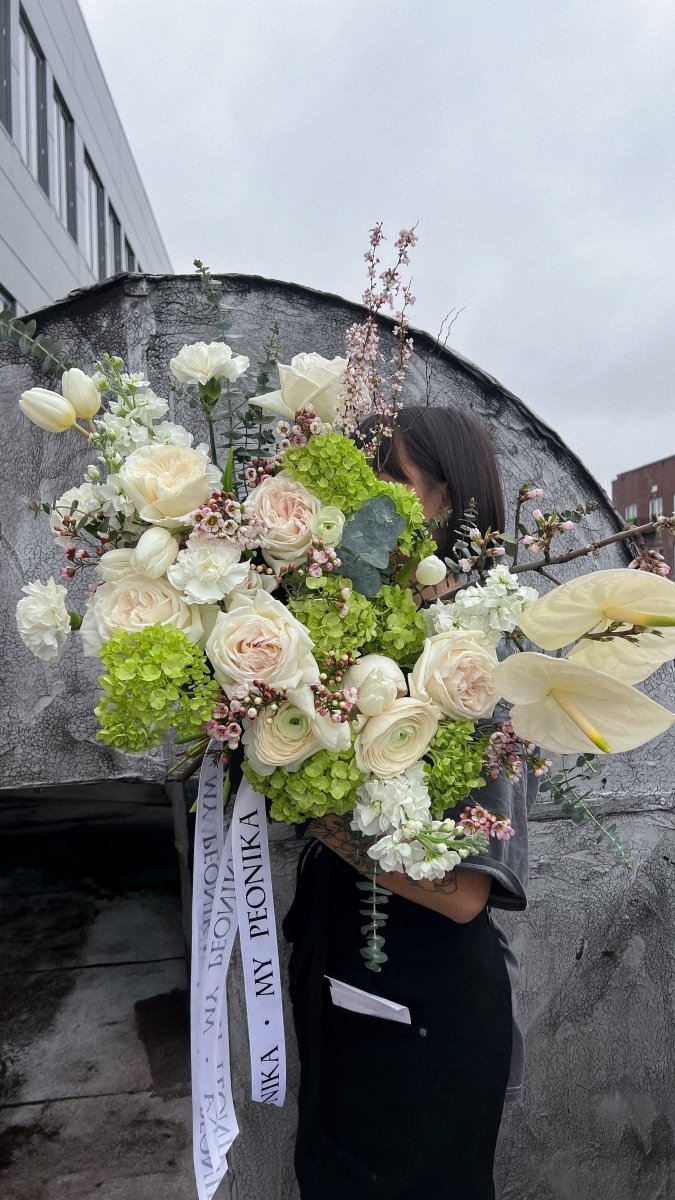 Quick order by phone:
+1(954)664-1272 Hallandale
+1(561)663-2793 Brickell
+1(917)974-4935 New York
This stunning bouquet features a beautiful combination of white anthurium, delicate cherry blossoms, fluffy ranunculus, classic tulips, fragrant white Ohara roses, charming wax flowers, and full hydrangeas. The crisp white tones of the anthurium, hydrangeas, tulips, roses, and wax flower create a fresh and clean look, while the soft pink hues of the cherry blossoms and ranunculus add a subtle touch of color and playfulness to the bouquet. The bouquet is expertly arranged to showcase each flower's unique texture and shape, creating a lovely harmonious balance. This bouquet is perfect for any springtime occasion and will bring joy and beauty to whoever receives it.