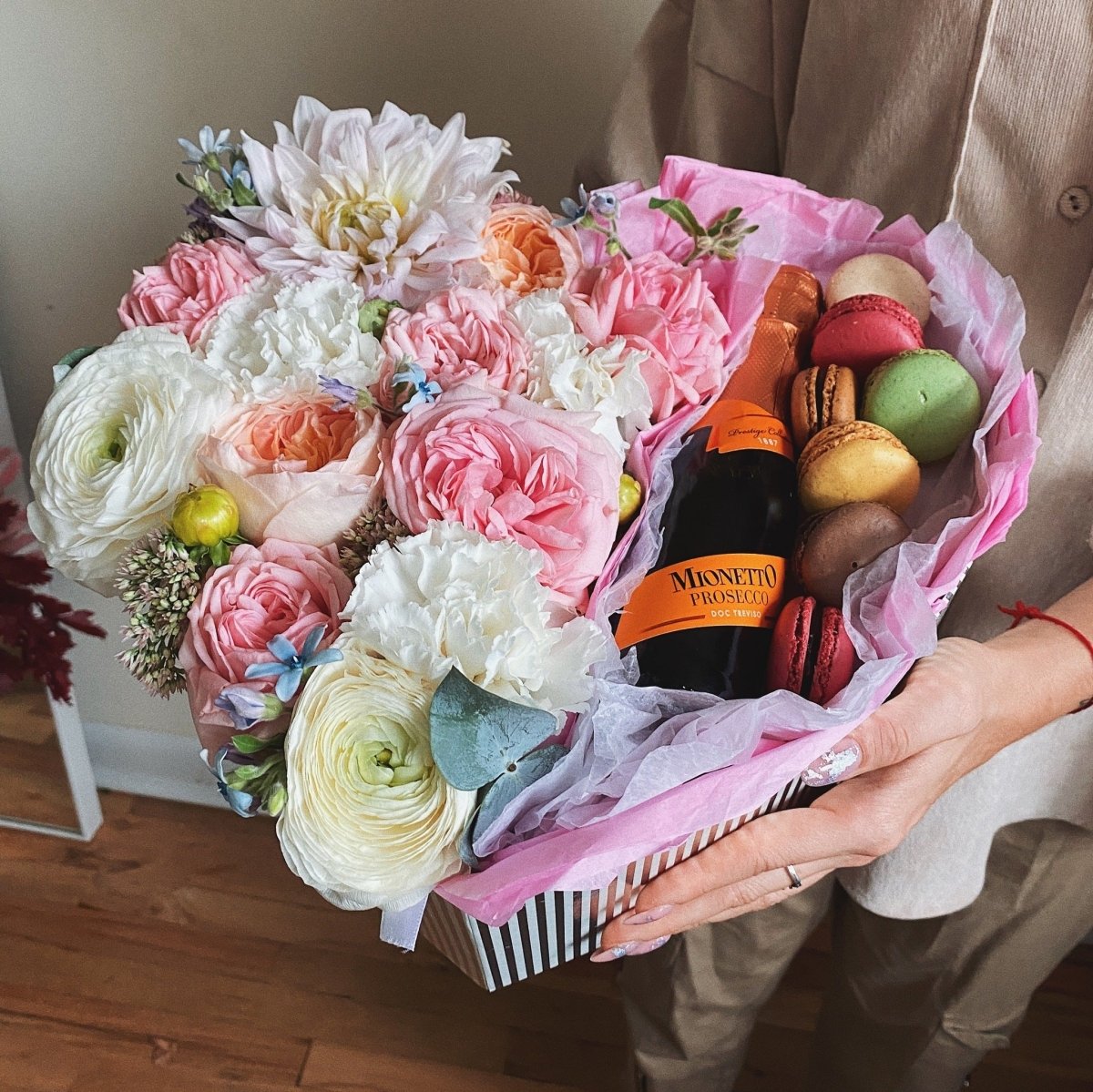 Flower Gift Set "Sweet Bubbles"
Quick order by phone:
+1(954)664-1272 Hallandale
+1(561)663-2793 Brickell
+1(917)974-4935 New York
Introducing our luxurious Flower Box, a delightful ensemble that combines the beauty of fresh blooms with the indulgence of Prosecco and macaroons. This unique offering is designed to create a truly unforgettable experience, perfect for celebrating life's special moments.
Nestled within the elegant box, you'll find a carefully curated selection of exquisite blooms that speak to the beauty of nature. Each bloom tells a story of elegance and charm, offering a visual feast for the senses.
To enhance the celebration, we've included a bottle of Prosecco, ready to be uncorked for a toast to life's joys. And as if that wasn't enough, the box also features delectable macaroons that add a touch of sweetness to the occasio