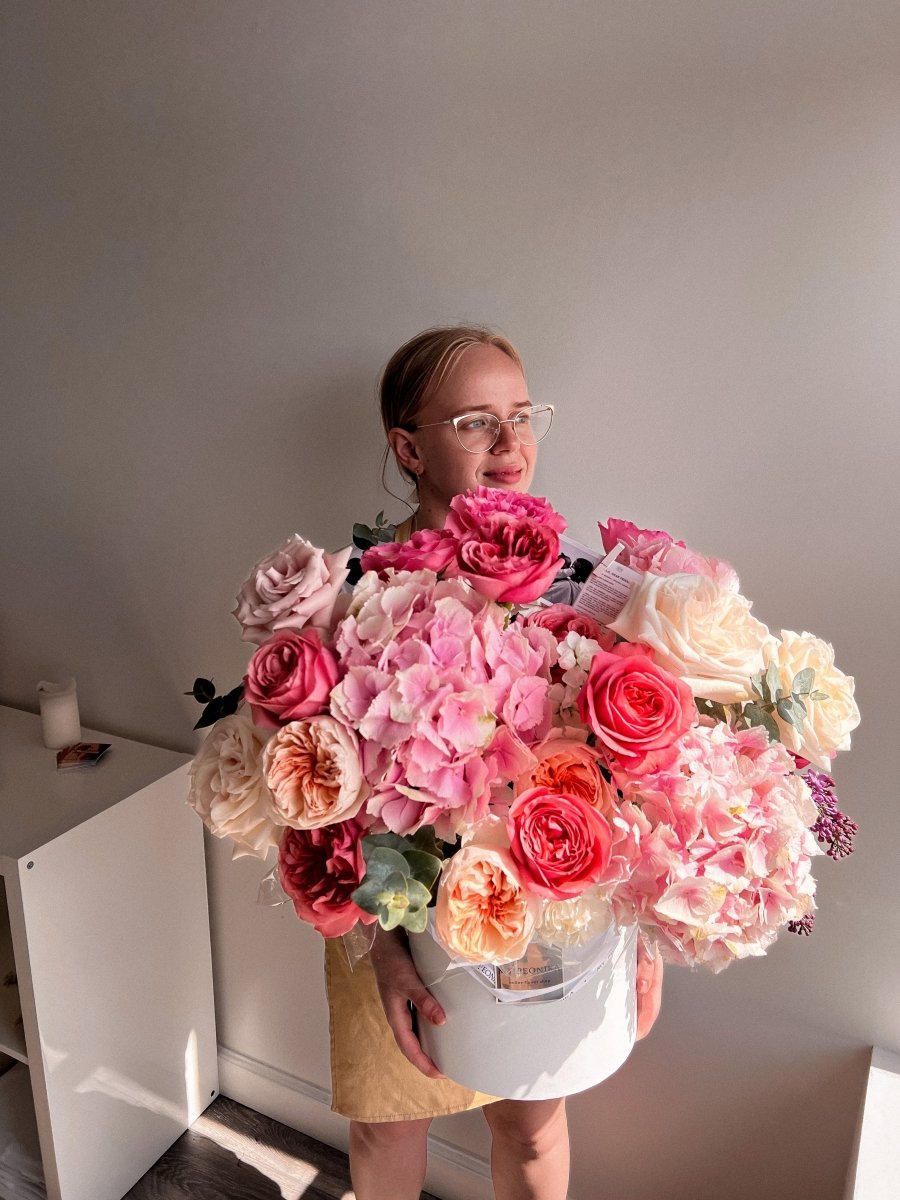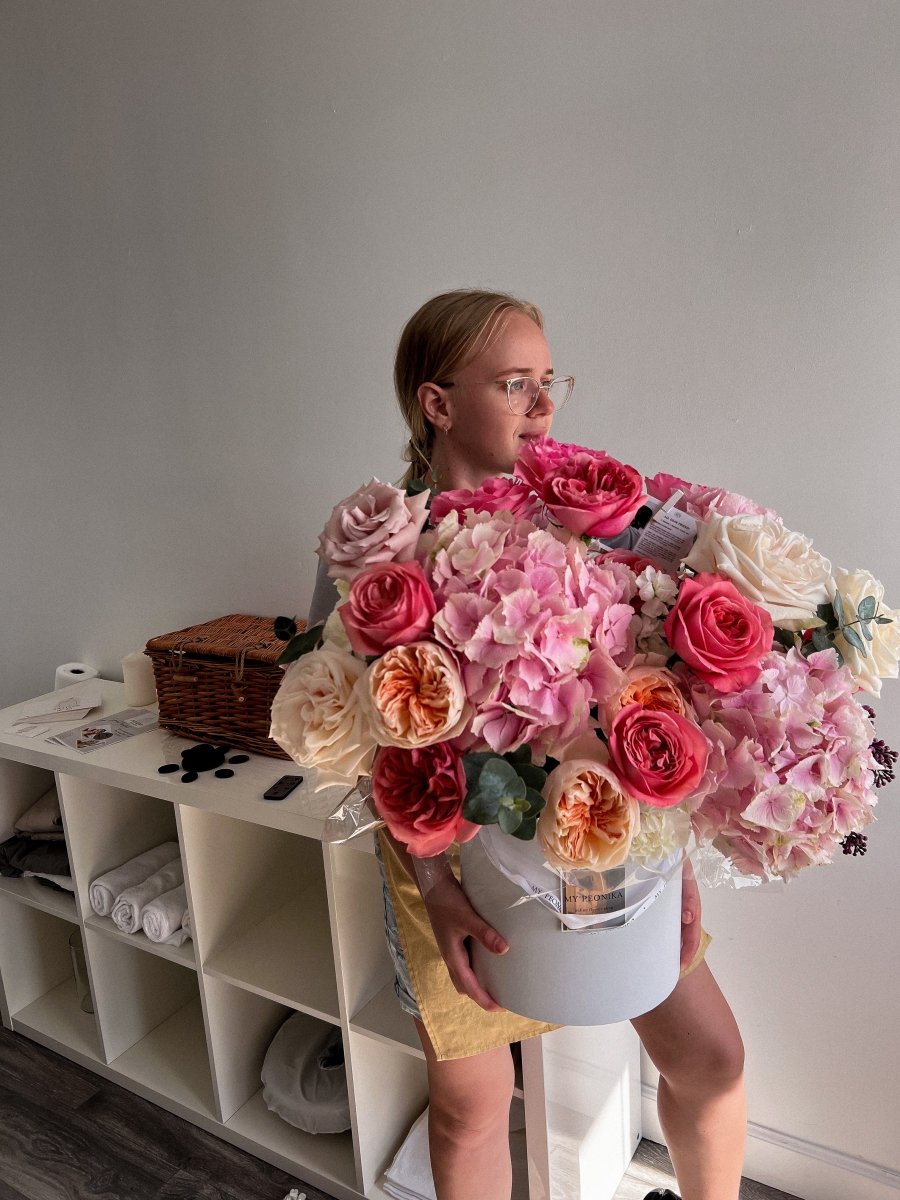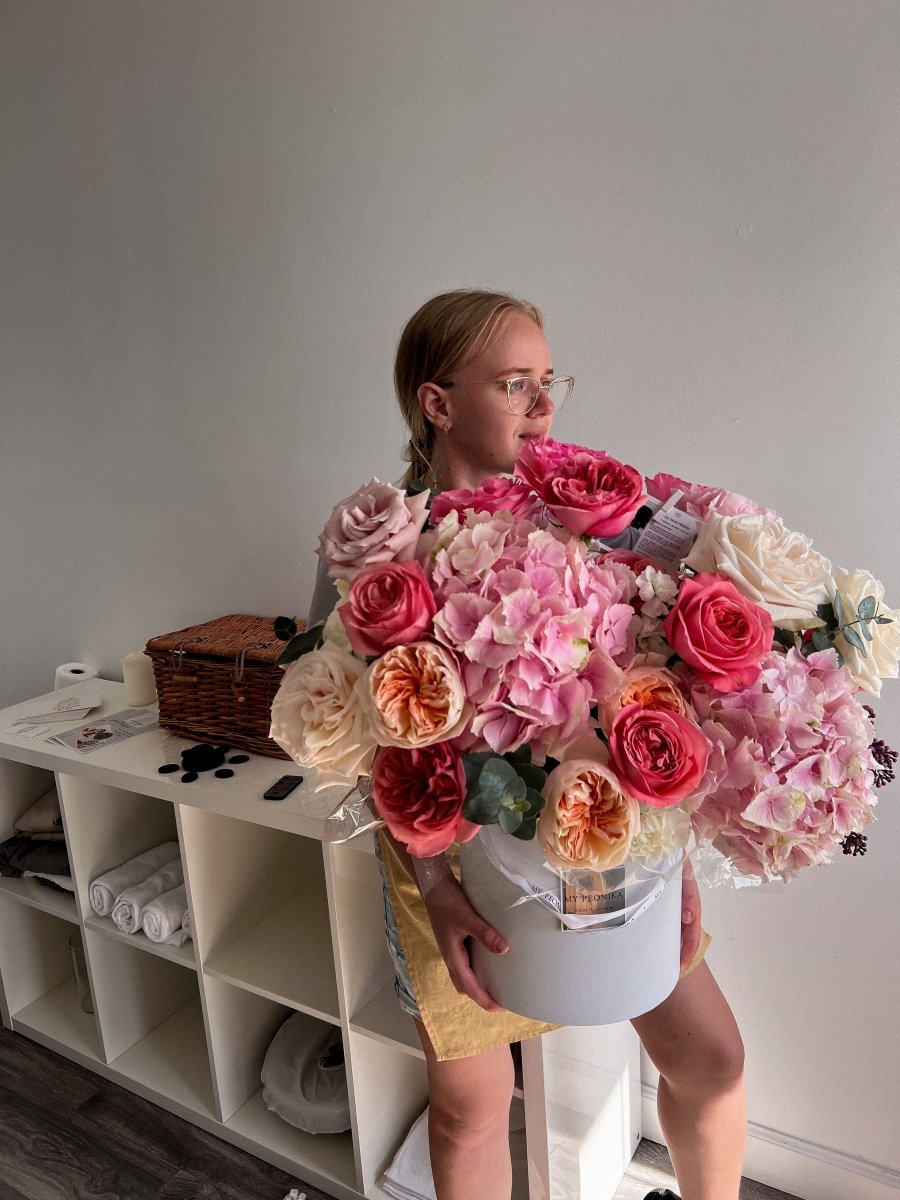 Flower Box "Summer Spirit"
Quick order by phone:
+1(954)664-1272 Hallandale
+1(561)663-2793 Brickell
+1(917)974-4935 New York
Behold a harmonious symphony of the seasons in our breathtaking arrangement. A blend of hydrangeas, fragrant eucalyptus, the subtle beauty of Quicksand roses, the timeless elegance of David Austin Juliet, the purity of White Ohara, and the delicate charm of Mayra Pink garden roses intertwine in a mesmerizing dance of colors and textures. This ensemble captures the essence of nature's transitions, creating an enchanting bouquet that speaks to the heart.