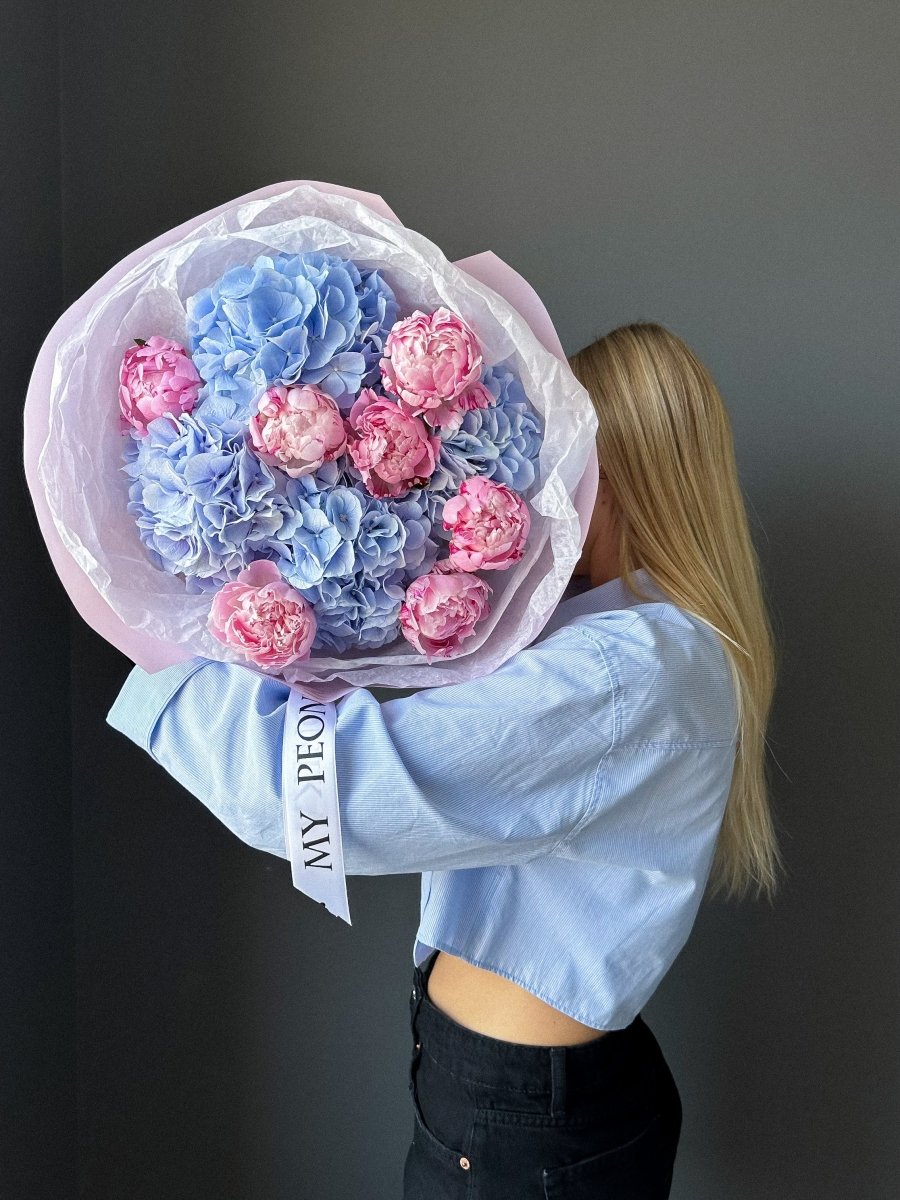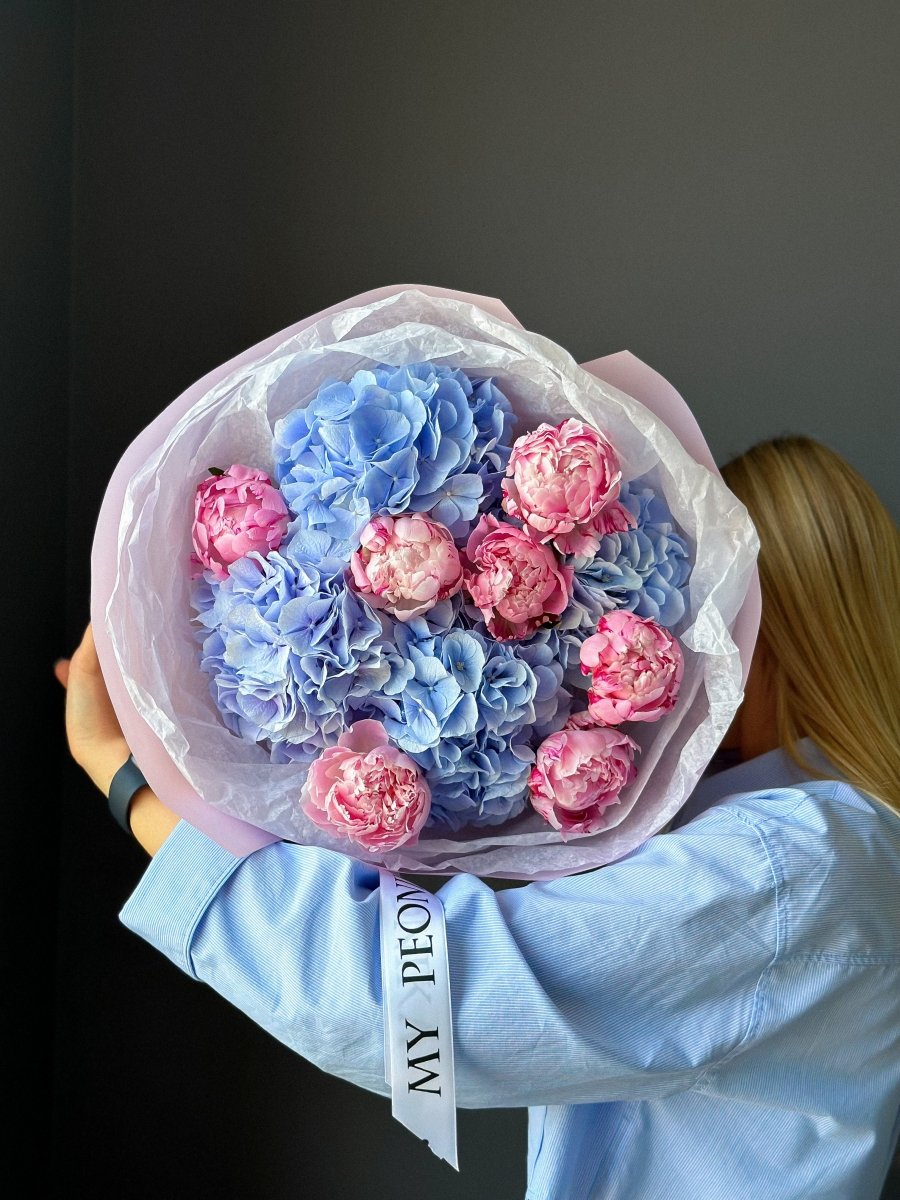 Duo Bouquet "Blues & Pinks"
Introducing the "Elegant Blues & Pinks" Bouquet - a harmonious fusion of delicate blue hydrangeas and romantic pink peonies, crafted to bring a sense of refined beauty to any occasion. This stunning arrangement showcases the timeless allure of these two classic blooms, perfectly complementing each other in a mesmerizing display.
At the heart of the bouquet, the blue hydrangeas exude a soothing and calming vibe, evoking the tranquility of a serene garden. Their abundance of petals and enchanting hue create a captivating focal point that captures the essence of elegance.
Surrounding the hydrangeas, the soft and blushing pink peonies add a touch of romance and grace to the bouquet. Their luscious, layered petals exude a gentle fragrance, making them an irresistible choice for those who appreciate the beauty of floral enchantment.
Quick order by phone:
+1(954)664-1272 Hallandale
+1(561)663-2793 Brickell
+1(917)974-4935 New York