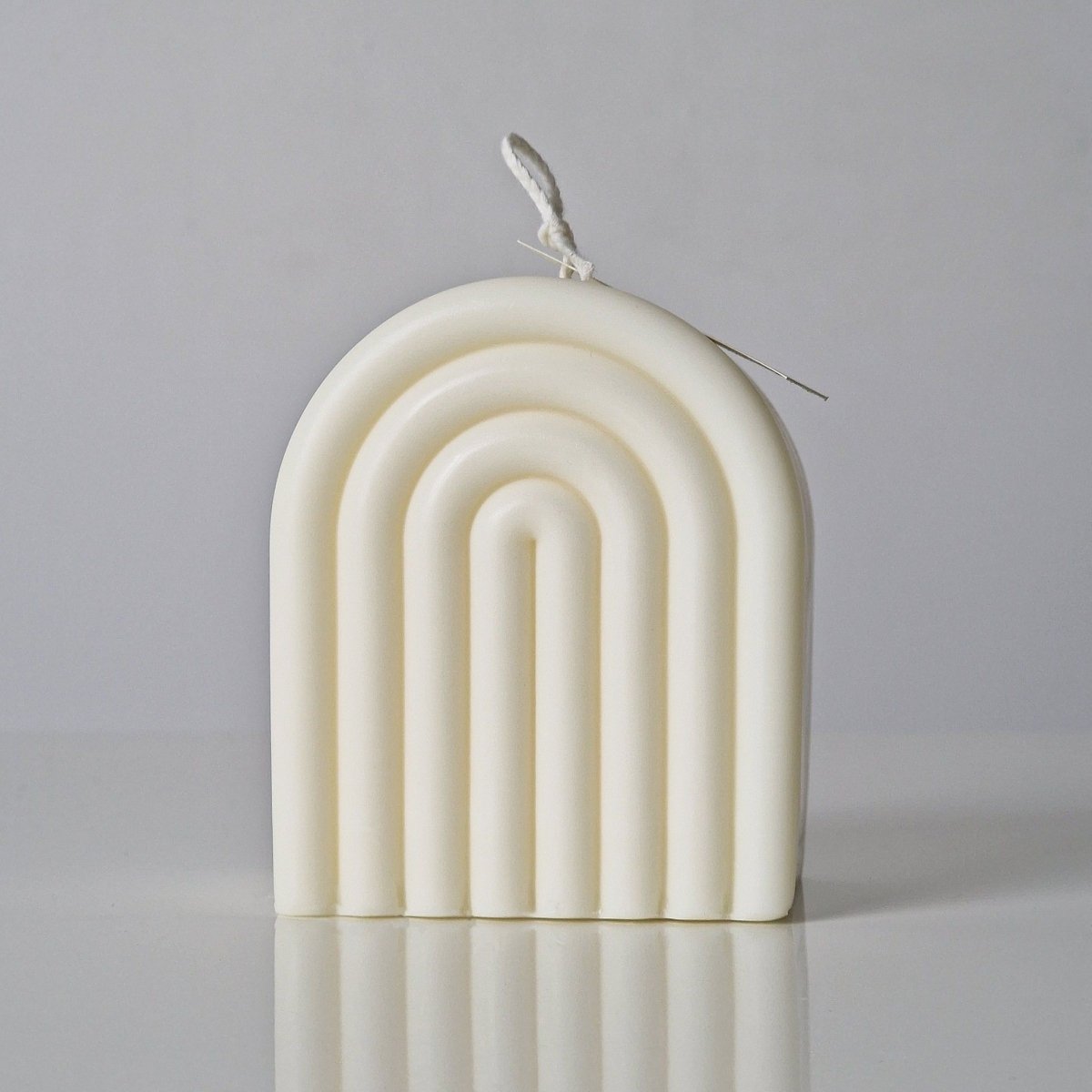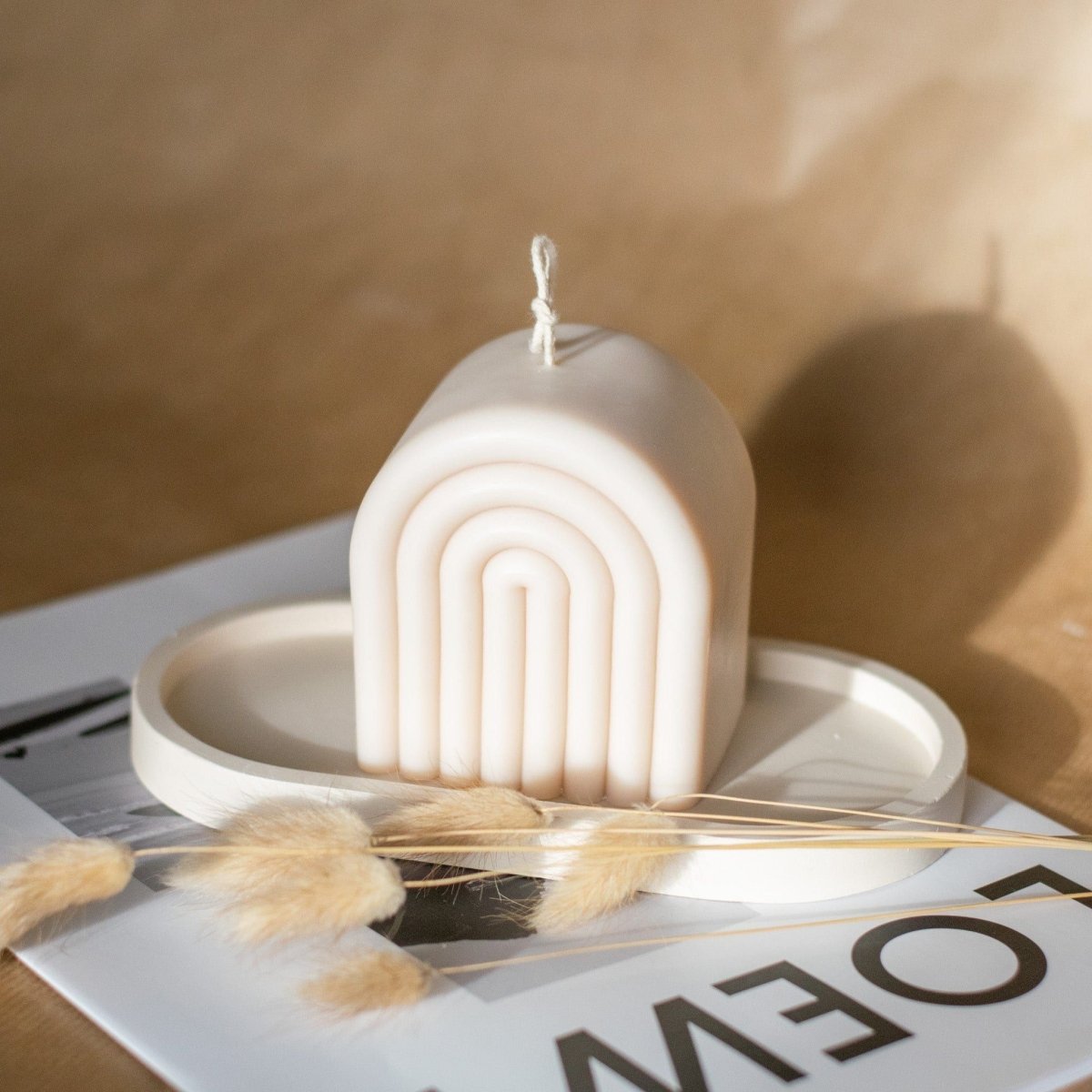 Quick order by phone:
+1(954)664-1272 Hallandale
+1(561)663-2793 Brickell
+1(917)974-4935 New York
Our Rainbow shaped ribbed Candle is an aesthetically pleasing decorative candle that will enhance the look of your space by adding a minimalist cool touch. This rainbow shaped candle is hand-poured and made with love using 100% natural Soy Wax and cotton wicks. 
This elegant unique candle works well for many decor aesthetics from farmhouse, boho, eclectic, minimal, coastal and modern. Makes a great fun gift for a housewarming, bridesmaid, birthday, wedding, teacher, valentine, and anniversary. The perfect unity candle. Can be used as table decor, office decor, living room decor, at home spa or bathroom decor. The color is white ivory making it very versatile.
PLEASE NOTE: 
This candle is designed to be decorative, however, if you choose to light it please read our care guide included and only burn on a heat- resistant candle tray to catch wax or it will make a mess. Each candle may have their own burning experience due to their unique shape.
WARNING:
Never leave a burning candle unattended and do not leave burning candles near anything flammable. Trim the wicks and burn on an even heat resistant surface.