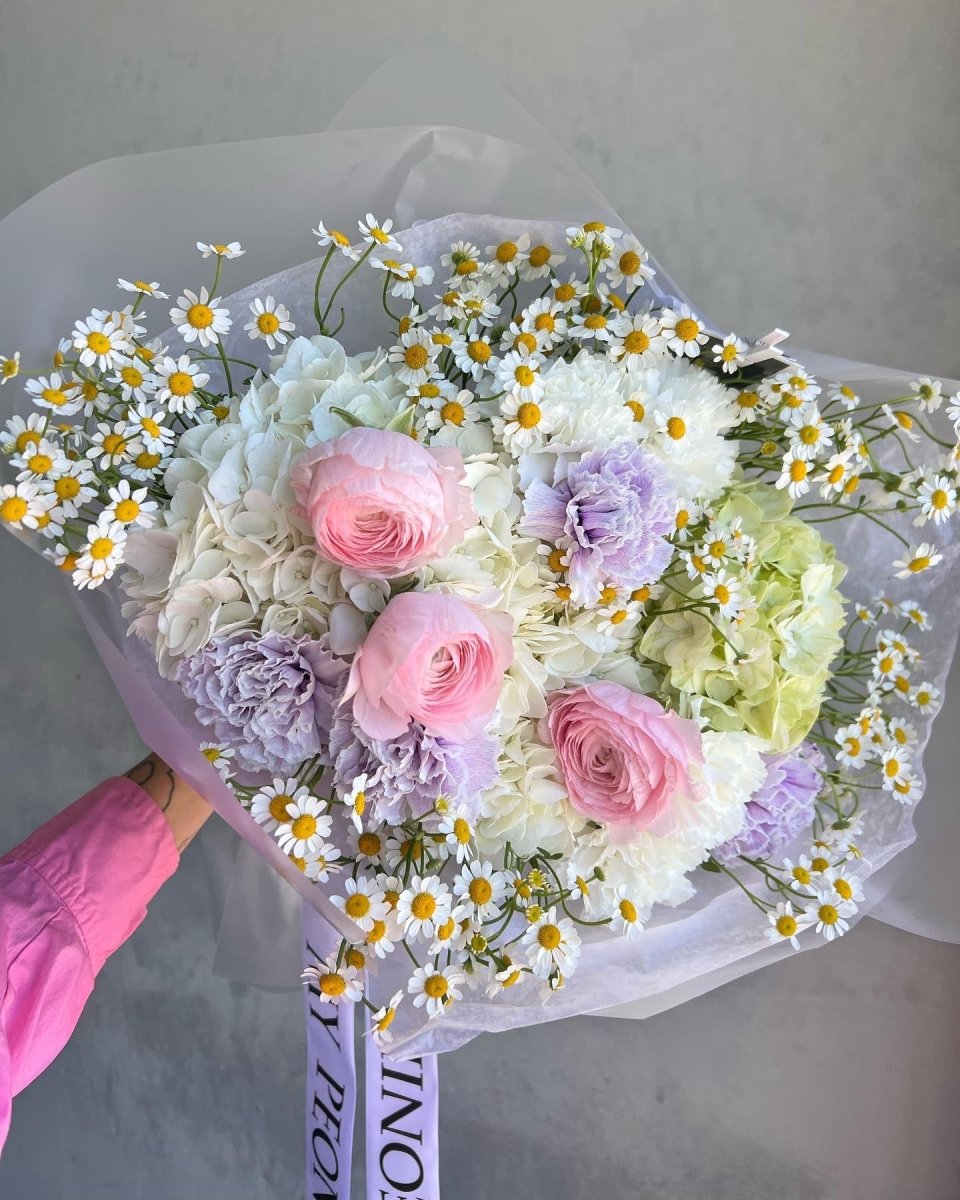 Quick order by phone:
+1(954)664-1272 Hallandale
+1(561)663-2793 Brickell
+1(917)974-4935 New York
Welcome to our floral sanctuary, where the essence of summer comes alive in the enchanting bouquet "Summer Bliss." This delightful arrangement is a harmonious symphony of Ranunculus, lush green Hydrangeas, delicate Chamomiles, and charming Carnations—a celebration of the vibrant energy and beauty that the season brings.
If you following our care tips, this bouquet will last over 1 week!