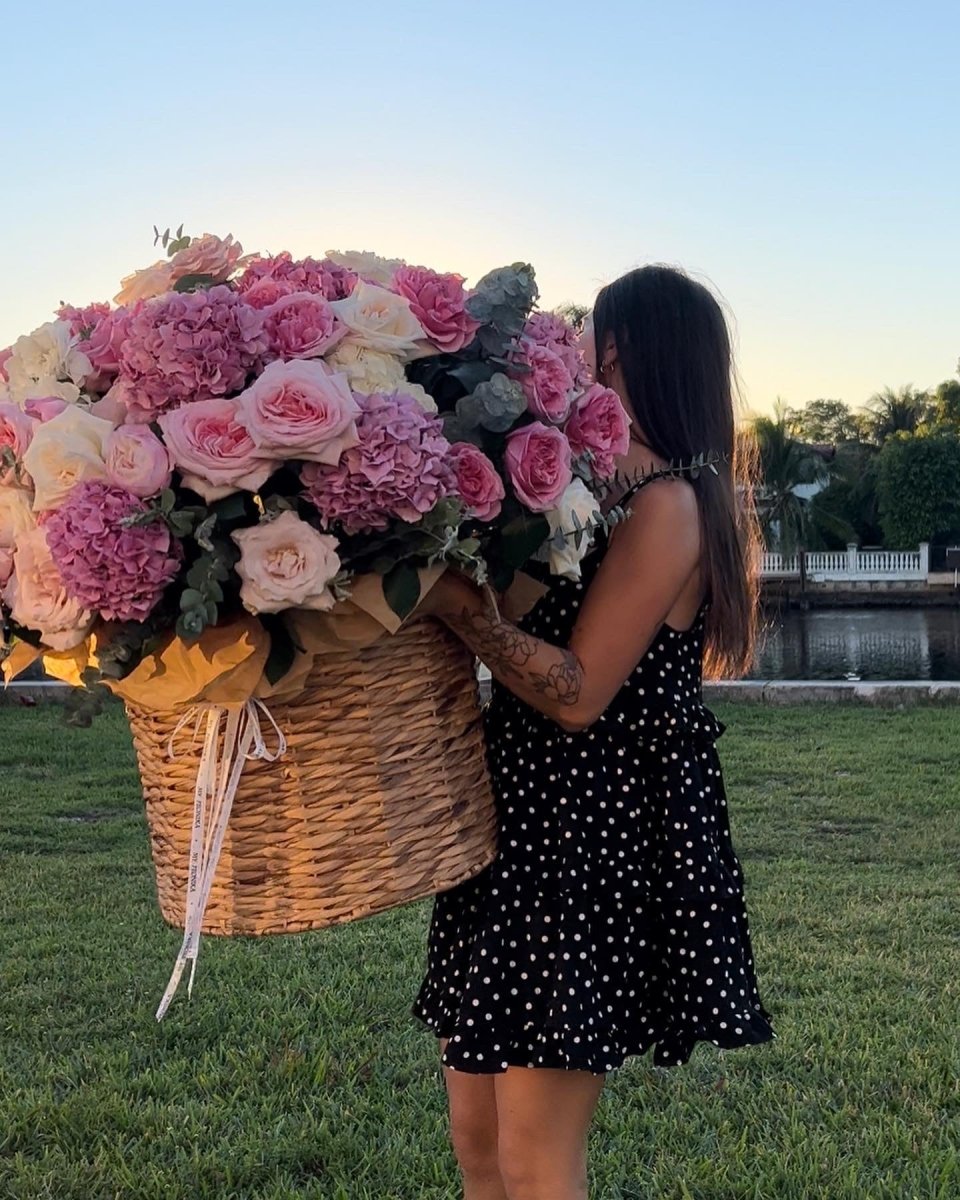 Quick order by phone:
+1(954)664-1272 Hallandale
+1(561)663-2793 Brickell
+1(917)974-4935 New York
INCREDIBLE COMPOSITION OF DUTCH GARDEN ROSES AND HYDRANGEAS IN WOVEN BASKET
We used capslock, because emotions are overwhelming us - it's just GLORIOUS ✨
In this composition we used Pink and White Ohara garden roses, Constance David Austin, Quicksand garden rose, eucalyptus, Miranda David Austin  - the most richest combination 
Send us more orders like this and we can guarantee - she will be impressed
How to take care of this basket?
Taking care of a flower basket is very simple and similar to a regular flower bouquet, however procedure has some twists.
First and foremost, do not take flowers out of the box, since there's almost no way you can easily put them back. 
When watering flowers, make sure you don't water them too much and sponge on the bottom of the box is wet, but not leaking (150-200 ml). It's also better to use water of room temperature.
Also keep your flowers away from heating/cooling sources and direct sunlight.
If these simple tips are followed, your flower basket will bring you joy for weeks.