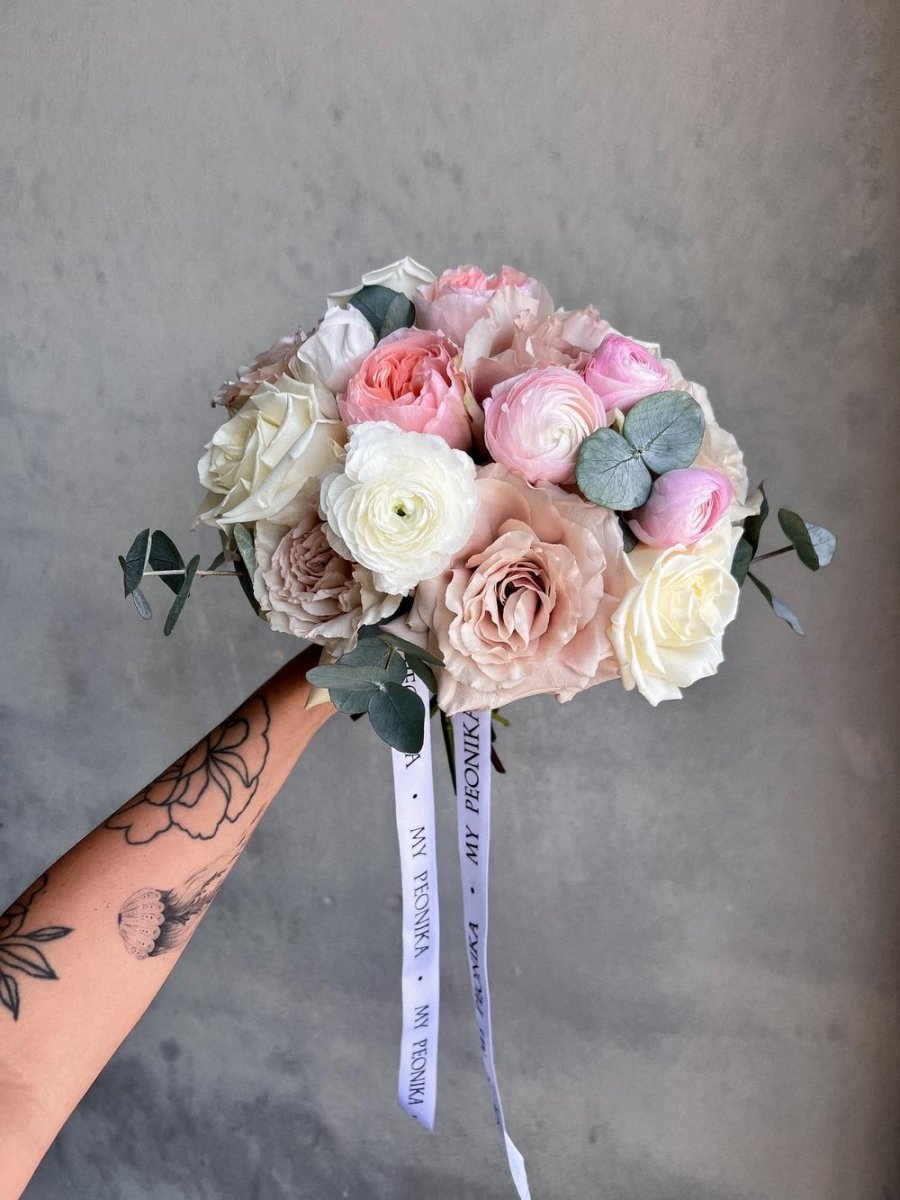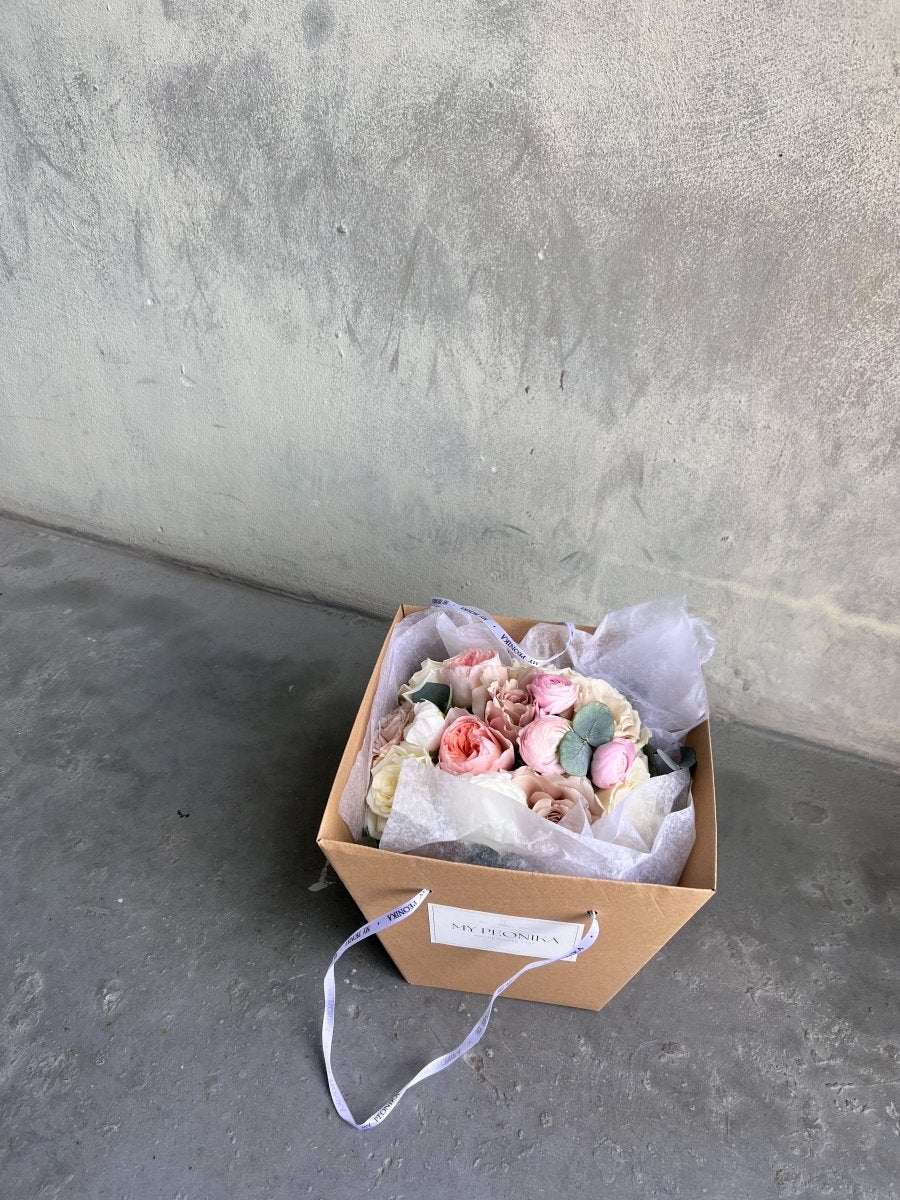 Wedding Bouquet "Timeless Beauty"
Quick order by phone:
+1(954)664-1272 Hallandale
+1(561)663-2793 Brickell
+1(917)974-4935 New York
A breathtaking wedding bouquet featuring a harmonious blend of white and pink Italian ranunculus, QuickSand roses, eucalyptus, Playa Blanca roses, and Juliet garden roses. The bouquet showcases a beautiful contrast of delicate white and soft pink blooms, with the Italian ranunculus and garden roses stealing the show with their multi-layered petals and captivating fragrance. The QuickSand roses add a touch of vintage charm with their muted blush tones, while the Playa Blanca roses add a touch of timeless elegance with their pristine white hue. The bouquet is complemented with fresh eucalyptus foliage, lending a touch of greenery and texture. This enchanting bouquet is a perfect choice for brides who desire a romantic, sophisticated, and unforgettable floral arrangement for their wedding day.