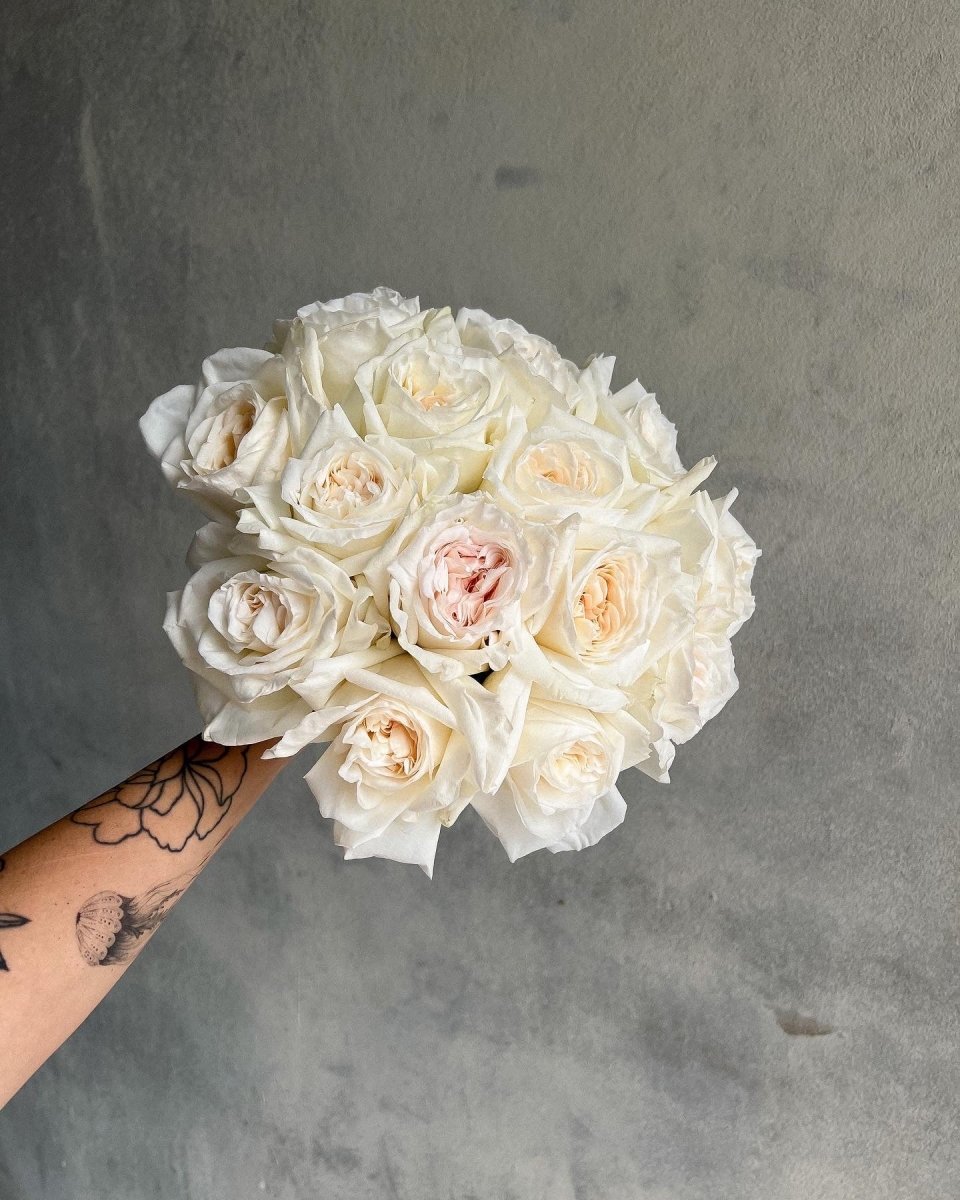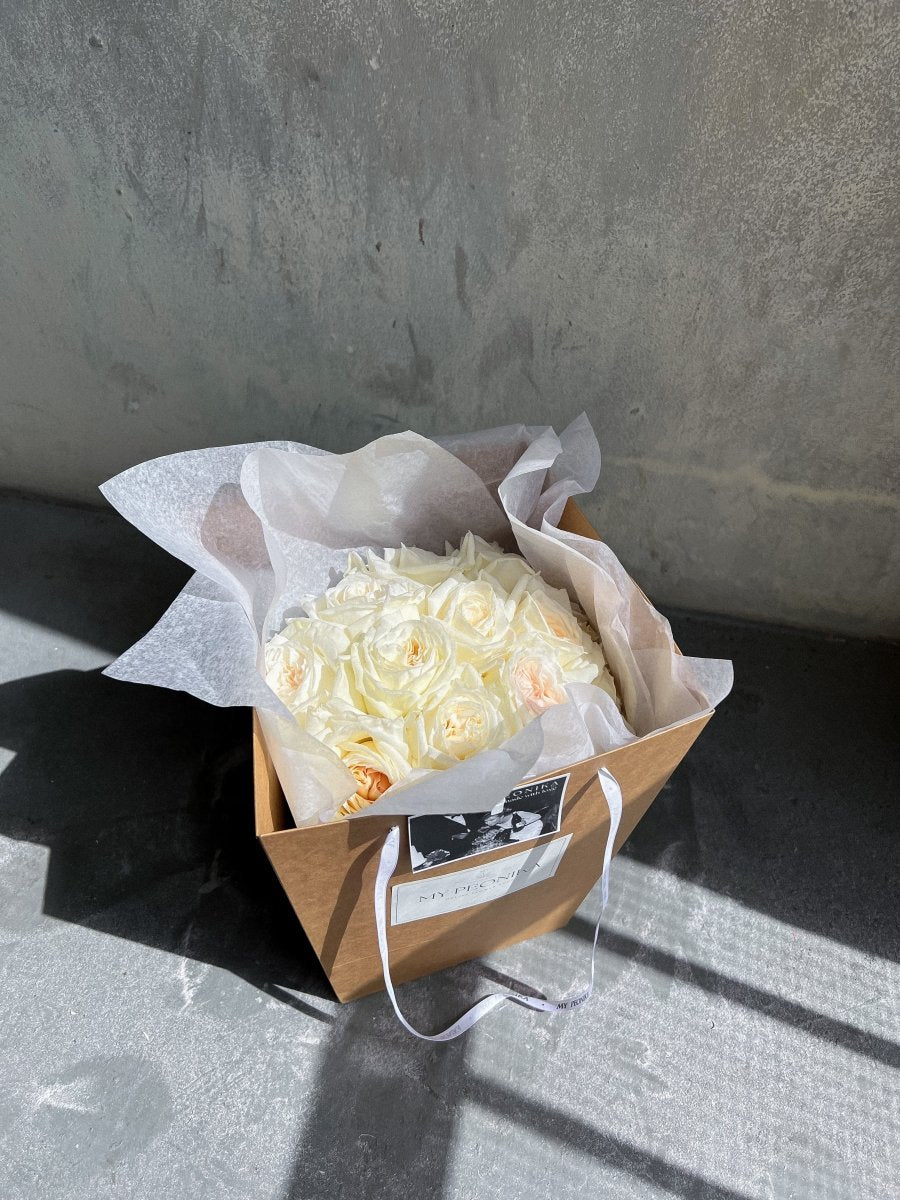 Wedding Bouquet "O'Hara Whispers"
Quick order by phone:
+1(954)664-1272 Hallandale
+1(561)663-2793 Brickell
+1(917)974-4935 New York
An exquisite wedding bouquet featuring delicate white Ohara roses. The Ohara rose is a premium garden rose known for its large, cup-shaped blooms and exceptional fragrance. This bouquet showcases the timeless beauty of these pristine white roses, arranged in a lush and romantic style. The soft petals of the Ohara roses exude a sense of elegance and sophistication, while their sweet scent adds an enchanting touch to the bouquet. The bouquet is crafted with care, allowing the Ohara roses to take center stage, creating a stunning focal point that captures the essence of romance and elegance. This exquisite bouquet is perfect for brides seeking a classic and luxurious floral arrangement for their special day.