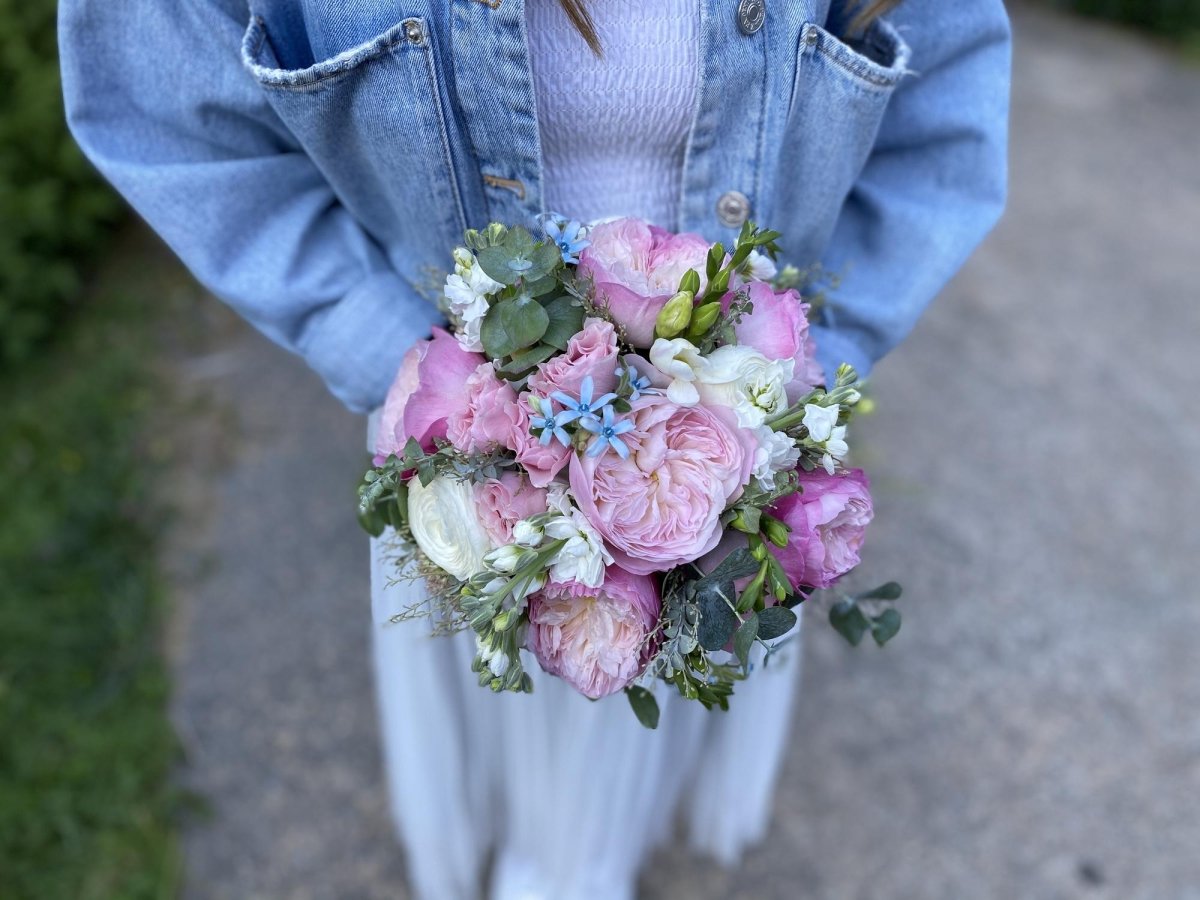 Wedding Bouquet "Constance"
Quick order by phone:
+1(954)664-1272 Hallandale
+1(561)663-2793 Brickell
+1(917)974-4935 New York
A captivating wedding bouquet that combines the beauty of Constance roses, white stock flowers, eucalyptus, freesia, and oxypetalum. The bouquet features Constance roses, known for their large, ruffled blooms in soft pastel hues, creating a romantic and elegant focal point. The white stock flowers add a touch of purity and freshness, while the eucalyptus leaves provide a lush and textural backdrop. The delicate freesia blooms lend a subtle fragrance to the bouquet, creating a delightful sensory experience. The oxypetalum flowers, with their star-shaped petals, add a whimsical touch to the arrangement. The combination of these blooms creates a harmonious blend of colors, textures, and scents that evoke a sense of romance and natural beauty. This enchanting bouquet is perfect for brides who appreciate a garden-inspired, romantic floral arrangement for their special day.