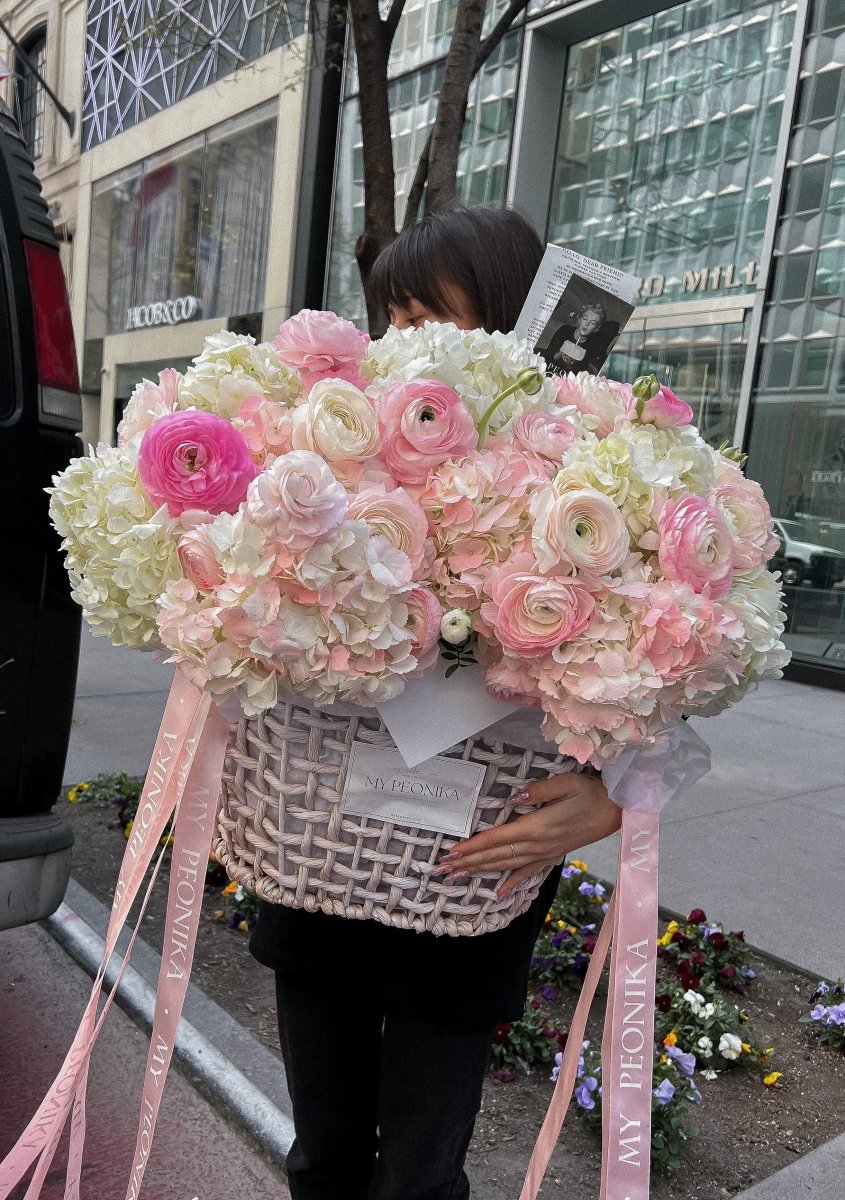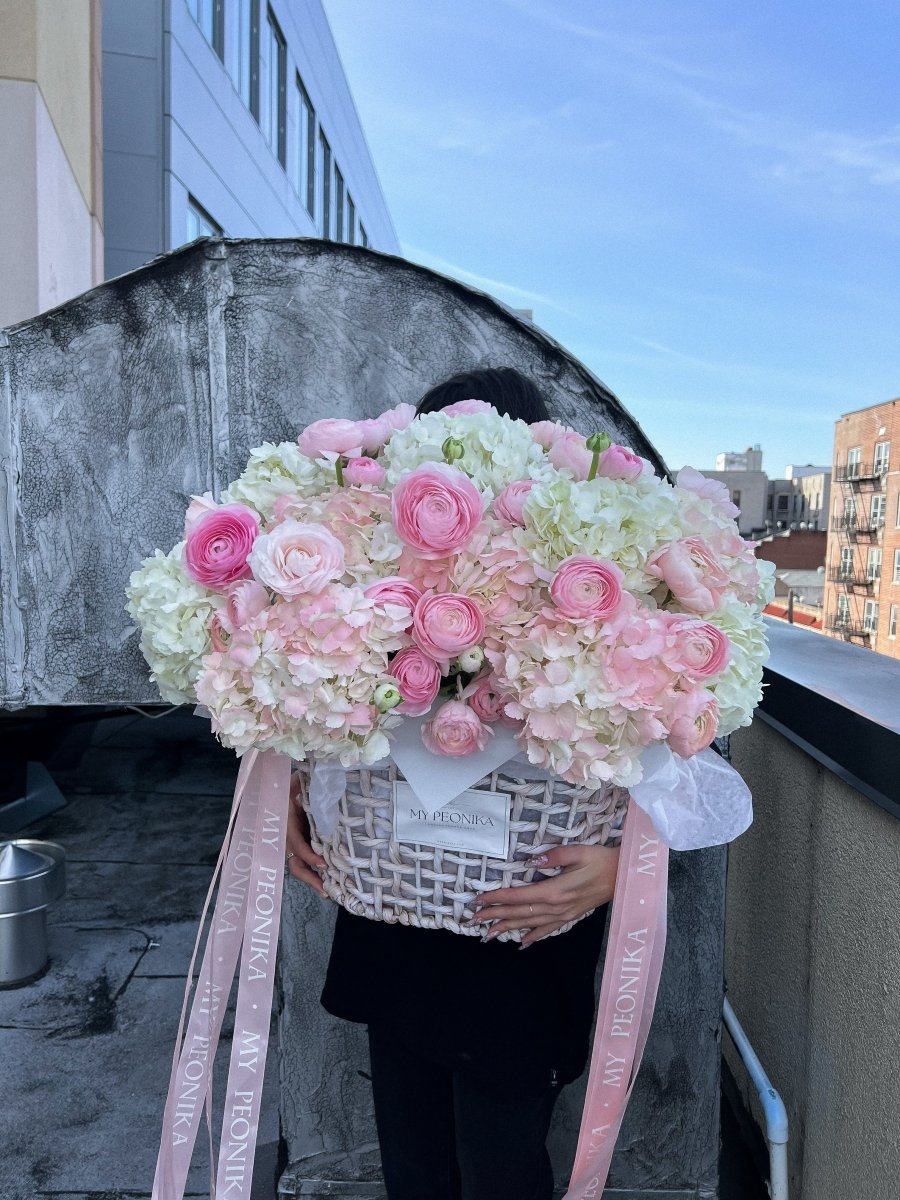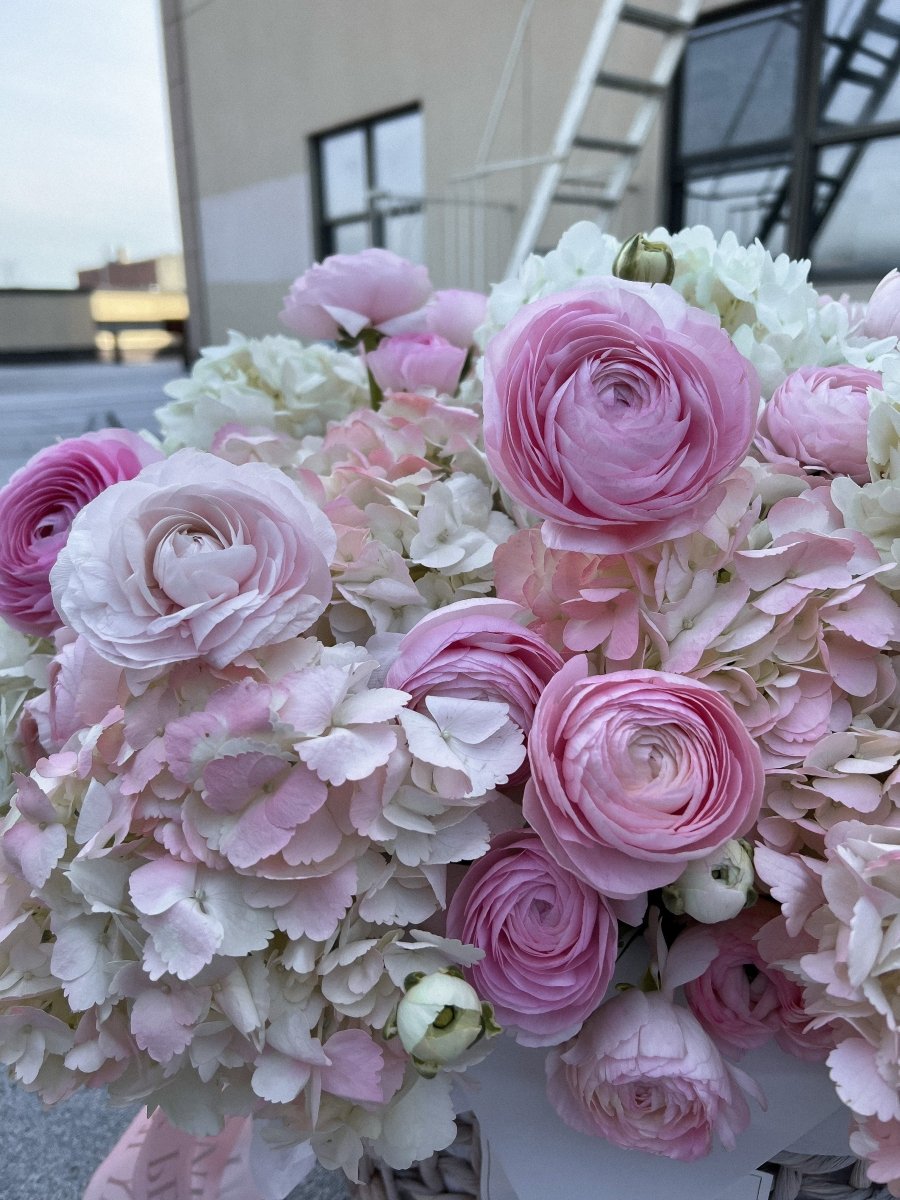 Flower Basket " Whispering Angel"
Quick order by phone:
+1(954)664-1272 Hallandale
+1(561)663-2793 Brickell
+1(917)974-4935 New York
The XXL "Whispering Angel" flower basket with white and pink hydrangeas and pink ranunculus is a beautiful and sophisticated arrangement. The basket is filled with an abundance of large, fluffy white and pink hydrangea blooms that create a soft, romantic feel. The white and pink hydrangeas blend together seamlessly, creating a subtle gradient effect.
Interspersed among the hydrangeas are delicate pink ranunculus flowers, adding a touch of intricacy and depth to the arrangement. The pink ranunculus blooms stand out against the larger hydrangea blooms, creating a beautiful contrast of sizes and textures.
The basket itself is generously sized, allowing for a full and impressive arrangement of these gorgeous blooms. The overall effect is one of understated elegance and timeless beauty, making this XXL flower basket perfect for weddings, special occasions, or as a stunning centerpiece in any room.
Whether given as a gift or used to add a touch of sophistication to your own space, this XXL flower basket is sure to impress with its stunning display of white and pink hydrangeas and pink ranunculus.