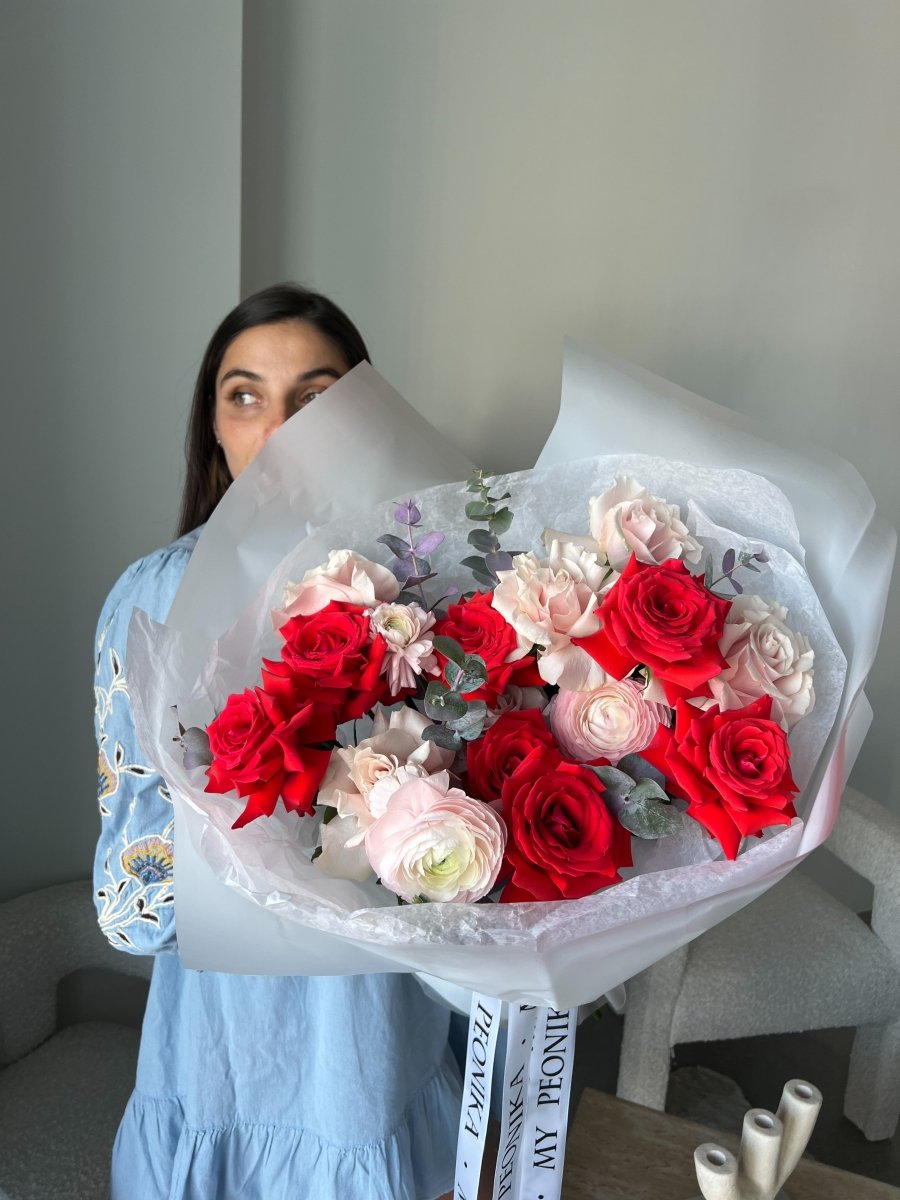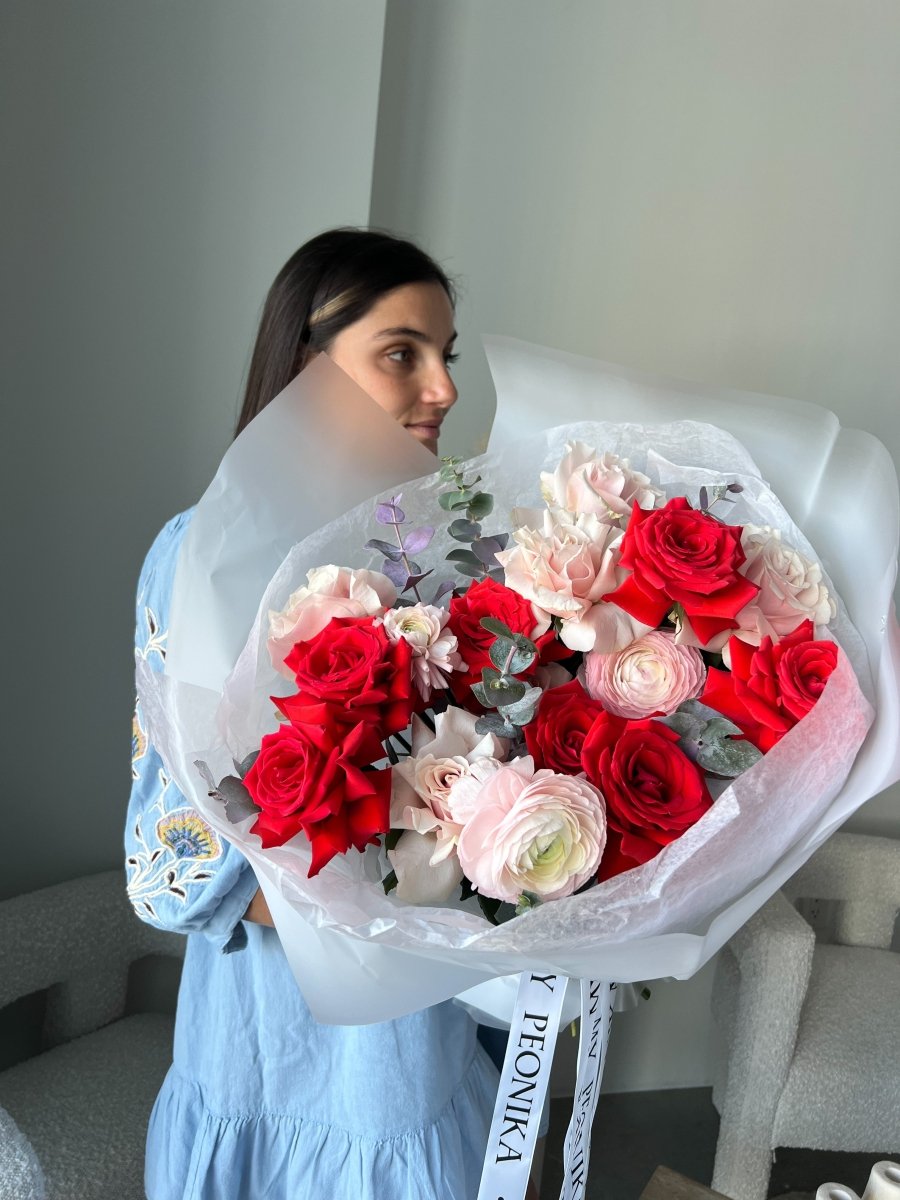 Quick order by phone:
+1(954)664-1272 Hallandale
+1(561)663-2793 Brickell
+1(917)974-4935 New York
The "Sweet Rosaline" bouquet is a stunning arrangement that combines the delicate beauty of Nina roses and Pink Mondial roses with the rustic charm of eucalyptus and the whimsical charm of ranunculus. The bouquet is designed in shades of light pink and red, creating a romantic and sophisticated atmosphere.
The combination of these flowers creates a harmonious blend of colors and textures that evoke a feeling of romance and elegance. The light pink and red hues of the flowers create a warm and inviting atmosphere, while the eucalyptus adds a touch of freshness and a natural element.