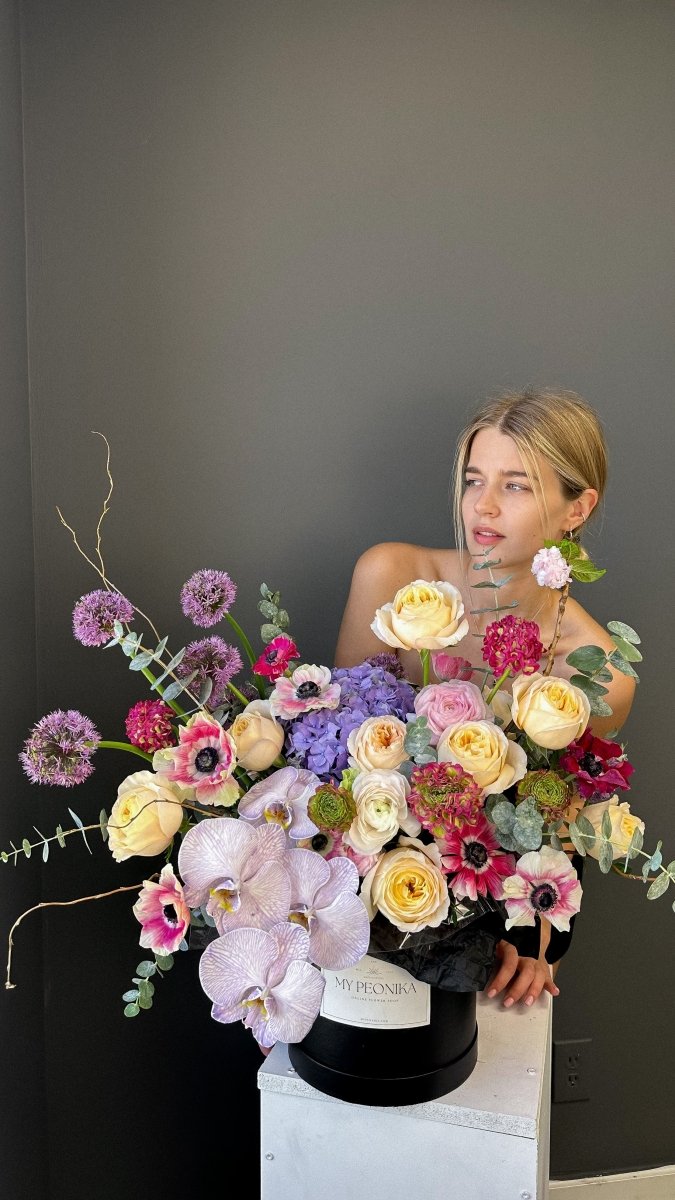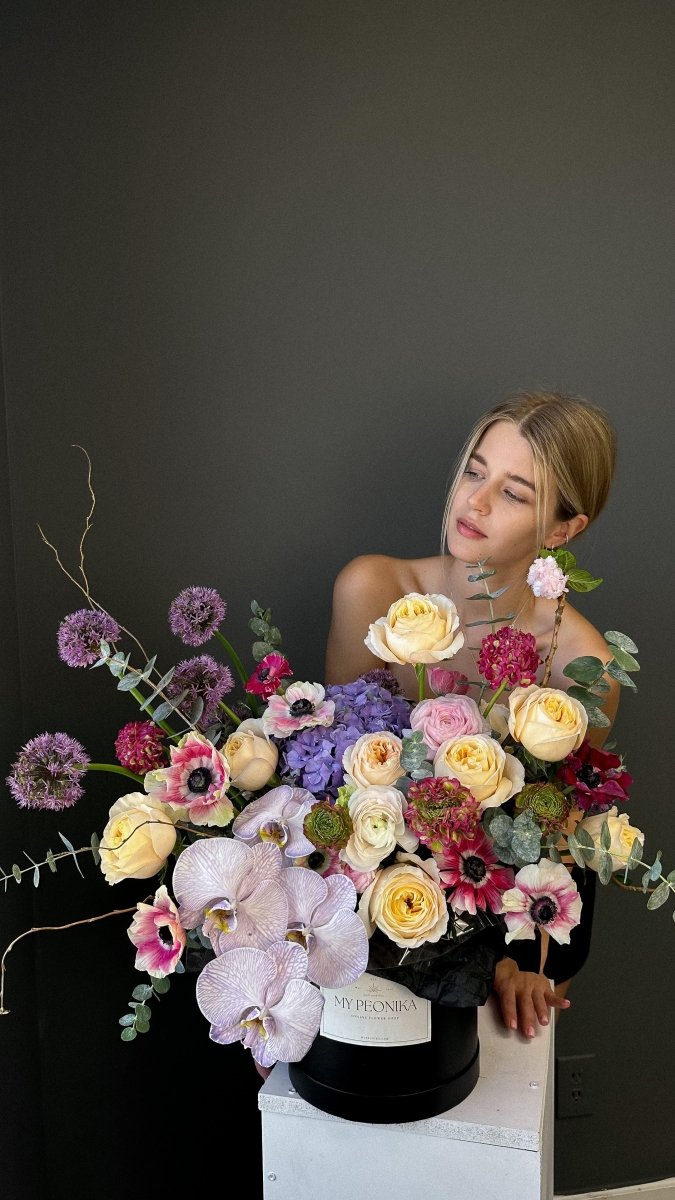 Flower Box "Sicilia Nights"
Quick order by phone:
+1(954)664-1272 Hallandale
+1(561)663-2793 Brickell
+1(917)974-4935 New York
The "Sicilia Nights" Flower box is a beautiful arrangement that features a range of gorgeous flowers and foliage. The box contains violet hydrangeas, which are large and lush flowers with a cluster of small blooms on each stem. The box also includes violet allium, which are unique, globe-shaped flowers that add height and texture to the arrangement.
Anemones are another flower included in the arrangement, which have a distinctive dark center surrounded by delicate petals in shades of white, pink, or purple. Lavender phalaenopsis, a type of orchid, adds an elegant touch with its stunning lavender blooms. Peach roses are also part of the arrangement, adding a soft and romantic touch with their delicate petals and sweet fragrance.
Ranunculus, with their layered, delicate petals in shades of pink, peach, or white, bring a sense of whimsy and playfulness to the arrangement. Lastly, eucalyptus is included to provide texture and a refreshing scent, with its signature silver-blue leaves.
Overall, the "Sicilia Nights" Flower box is a stunning combination of colors, textures, and scents that create a beautiful and unique floral arrangement.
(Extra Large size is on the picture)