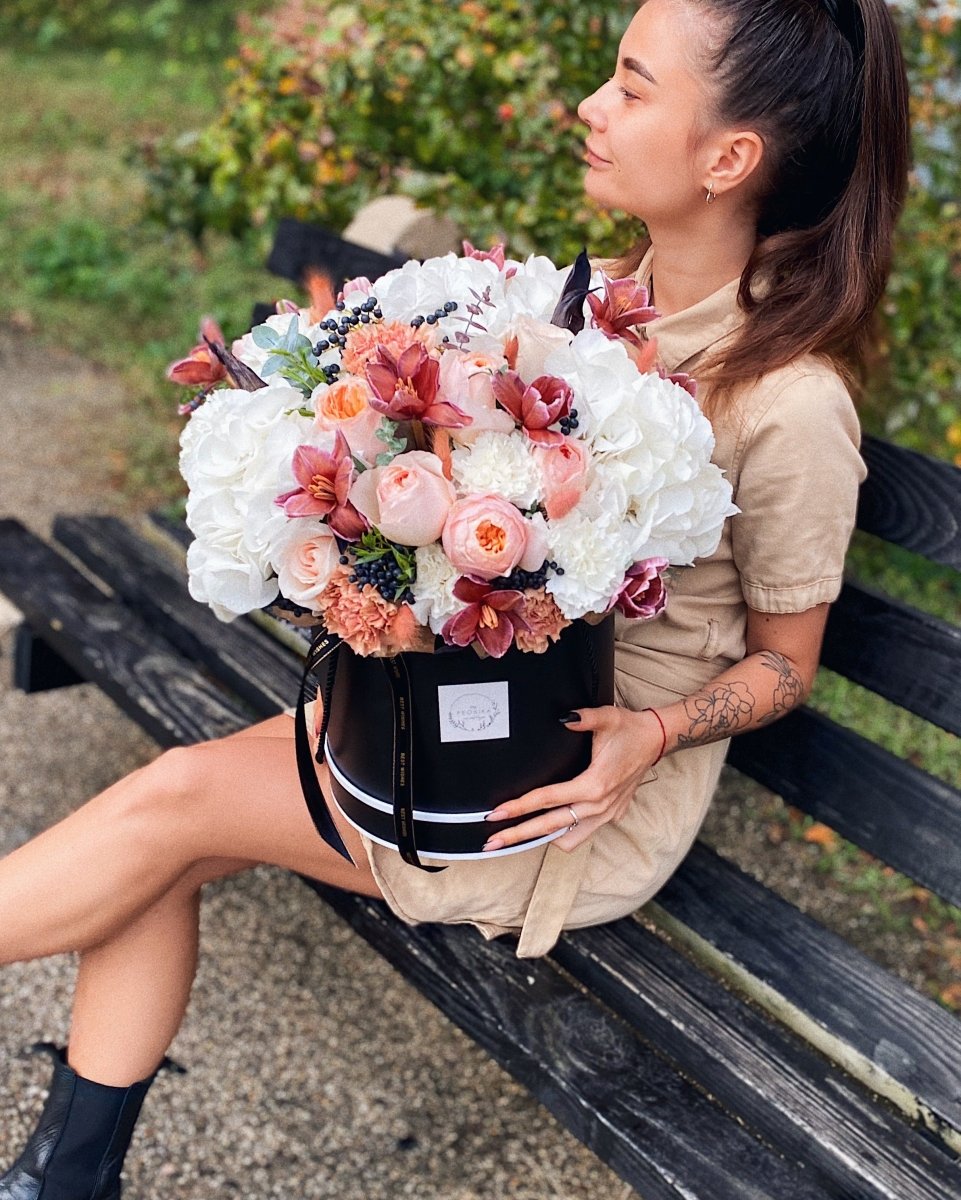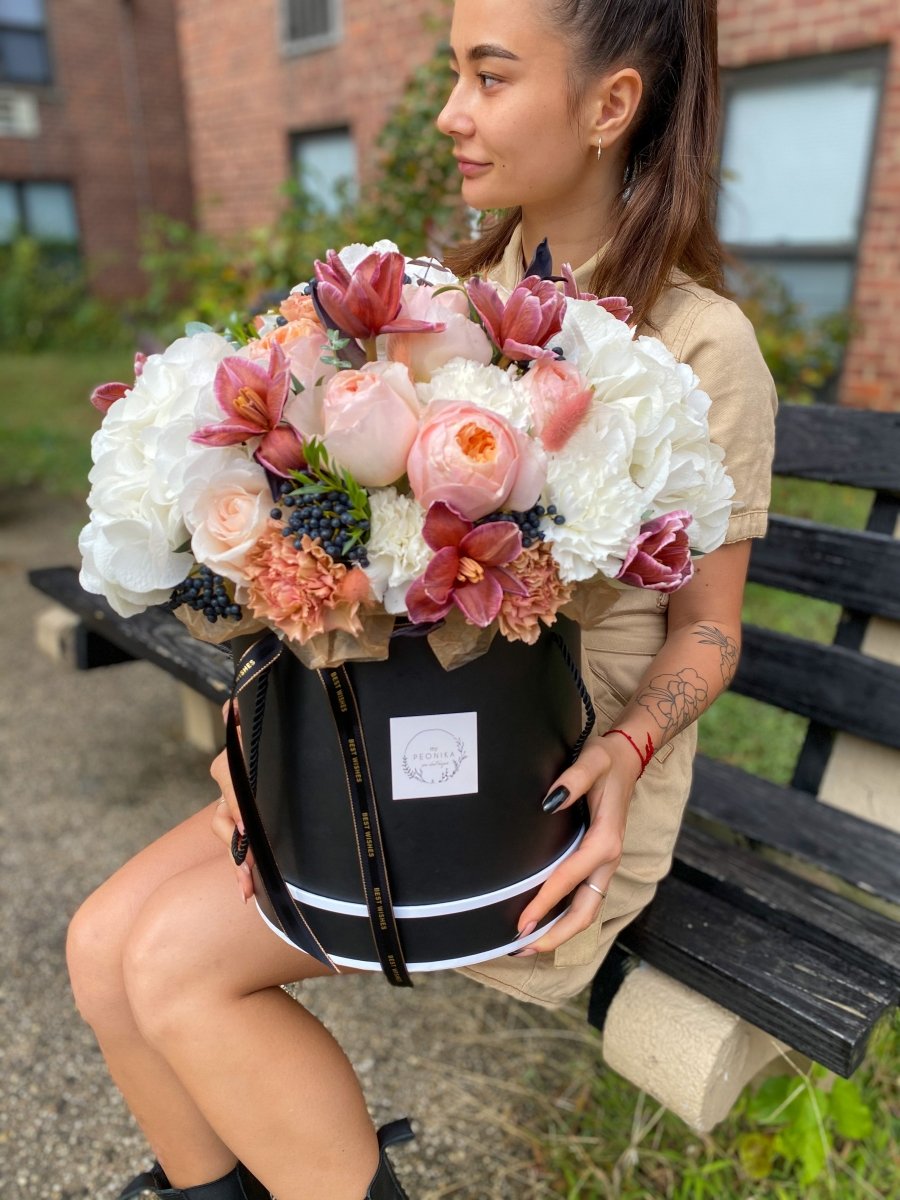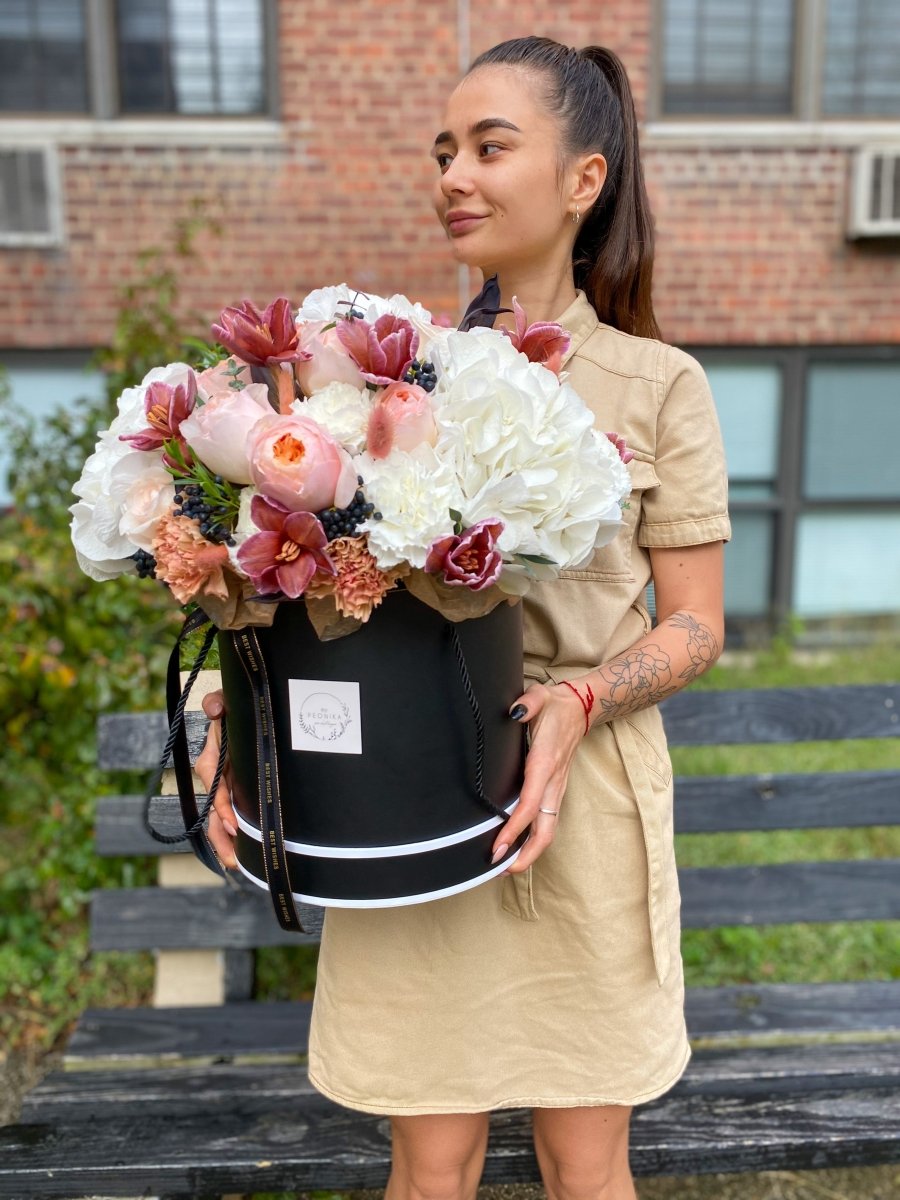 Flower Box "Autumn Dream"
Quick order by phone:

+1(954)664-1272 Hallandale

+1(561)663-2793 Brickell

+1(917)974-4935 New York

Introducing our captivating "Autumn Dream" Flower Box, a harmonious composition that captures the essence of the fall season in a truly enchanting way. This arrangement features a curated selection of blooms that bring the warmth and beauty of autumn right to your doorstep.
The Juliet David Austin Roses take center stage, exuding a timeless elegance that is both romantic and captivating. Their delicate petals unfurl like whispers of love, adding a touch of luxury to the arrangement. The Brownie tulips add a pop of rich color that reflects the changing leaves, while the Hydrangeas infuse the ensemble with volume and texture.
Large size is on the picture