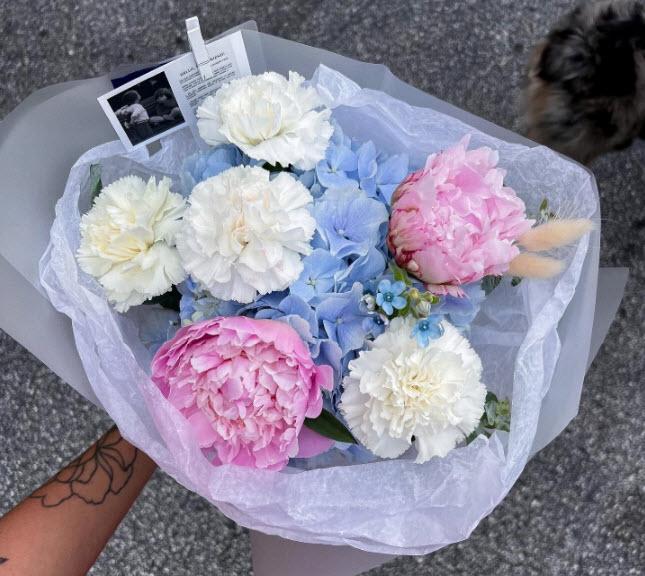 Quick order by phone:
+1(954)664-1272 Hallandale
+1(561)663-2793 Brickell
+1(917)974-4935 New York
Introducing the charming "Sweet Dreams" - a delightful combination of blue hydrangeas, pink peonies, and white carnations. This small bouquet is a perfect harmony of soft hues and delicate blooms, creating a whimsical and romantic composition.
The blue hydrangeas serve as the anchor, their serene and cool tones adding a touch of tranquility to the arrangement. The vibrant pink peonies steal the show, with their lush petals and captivating beauty, exuding a sense of elegance and femininity. The white carnations provide a gentle contrast, symbolizing purity and innocence.
Carefully arranged with an artistic touch, this bouquet is a testament to the beauty of simplicity. The blooms complement one another effortlessly, creating a balance of colors and textures that is visually captivating.
(Small size is on the picture)