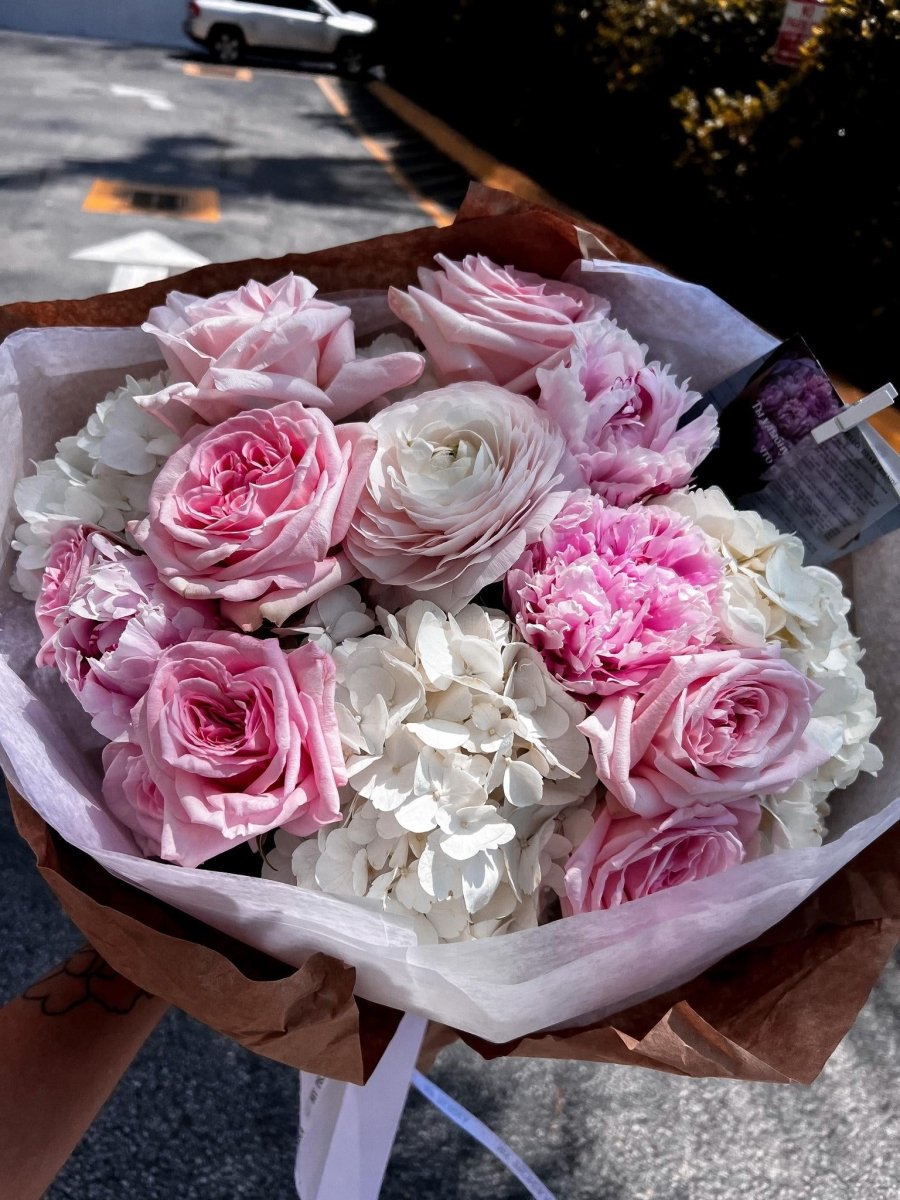 This beautiful bouquet is the perfect choice for celebrating the most special person in your life - your mother. With its delicate and feminine blooms, it radiates love, appreciation, and tenderness, making it an ideal Mother's Day gift.
The white hydrangeas in the bouquet represent gratitude and heartfelt emotions, symbolizing the love and appreciation you have for your mother. The peonies, with their ruffled pink petals, signify beauty, elegance, and compassion, making them the perfect complement to the hydrangeas. The ranunculus, with their vibrant pink and orange hues, represent joy and happiness, reflecting the love and laughter your mother brings to your life. The pink Ohara garden roses, with their soft and romantic pink tones, embody love, grace, and gratitude, making them the perfect addition to this special bouquet.
The craft wrapping gives the bouquet a rustic and charming feel, adding a personal touch to your gift. It is a wonderful way to show your mother how much she means to you and express your heartfelt emotions with a truly beautiful and meaningful gift.
Surprise your mother with this stunning bouquet of white hydrangeas, peonies, ranunculus, and pink Ohara garden roses, and let her know how much you appreciate and love her on this special day.
Quick order by phone:
+1(954)664-1272 Hallandale
+1(561)663-2793 Brickell
+1(917)974-4935 New York